SKIN79 Animal & Fruit Mask 23g 2ea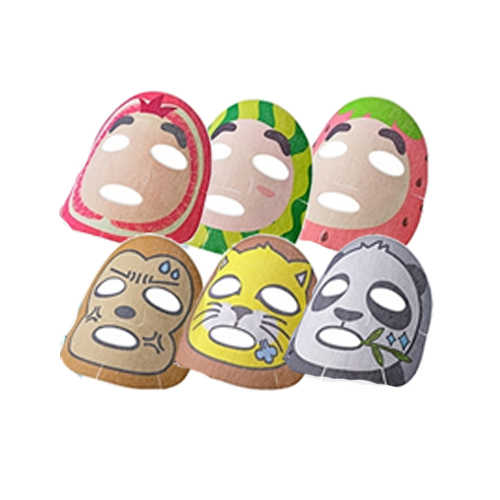 Features
6 Kinds of Paraben FREE, formaldehyde FREE, Phthalate FREE
Sheet fiber test completed.
<Animal Mask>
Panda
- Brightening with whitening ingredients.
Monkey
- Hyaluronic acid ingredients moisturize dry skin deeply.
Cat
-Aloe and tea tree ingredients soothe skin.
<Fruit Mask>
Pomegranate
- Pomegranate ingredients make your skin more smooth and elastic.
Strawberry
- Moisture and vitamin contained make skin vital and moist.
Watermelon
- Watermelon's rich moisture moisturizes dry and tired skin moist.
Detail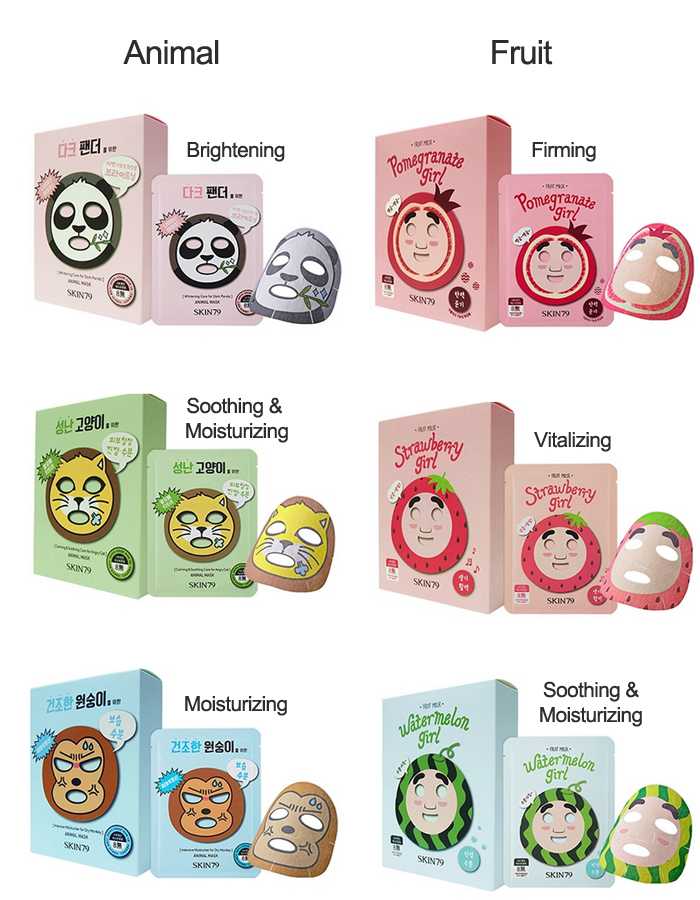 How to use
1. After wash up, clean up your skin texture with toner.
2. Take the mask sheet from pouch and apply it rightly.
3. Wait 10~20 minutes and take off it.
4. Tap lightly for absorption of the residual.
Product info.
Brand : SKIN79
All Skin Type
Volume : 23g 2ea
Made in Korea
Ingredients
Butylene glycol, adenosine, avocado fruit extract, mandarine extract, allantoin,...