CLIO Kill Cover Conceal-Dation Stick 14.5g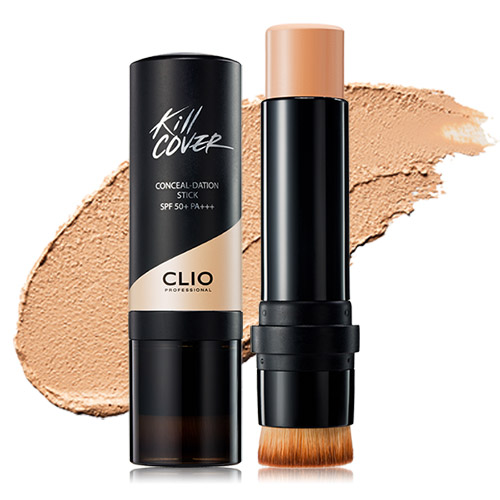 Features
Full coverage stick concealer meets moisturizing balm.
The high level of concealer pigments yields deceivingly flawless and smooth skin.
Say No to concealer sticks that tug and pull!
Rich hydrating properties derived from belgian spa water offer moisturized and dewy skin with each layer of application.
Includes ingredients that absorb sweat and sebum to keep your skin bright and fresh throughout the day.
Detail
How to use
1. Swipe the Conceal-dation stick generally over the wider parts of your face.
2. Use the attached brush to blend the foundation outwards in a circular motion.
3. For spots that need extrac coverage, apply the stick to those specific areas as you would a concealer.
Tap lightly with the attached brush to blur the edges.
Product info.
Brand : CLIO
All Skin Type
Volume : 14.5g
Made in Korea
Ingredients
none