CLIO Micro Fessional Cleansing Oil Balm 80ml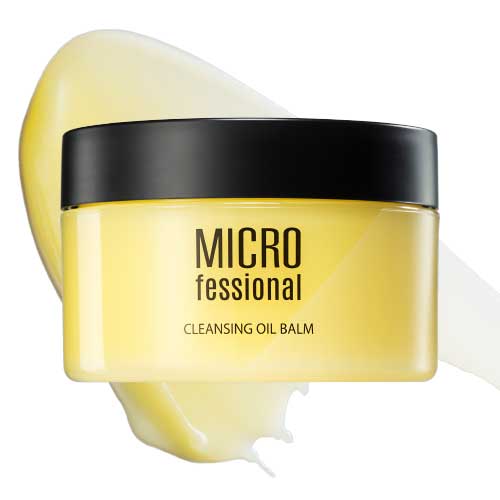 Features
The micro fluidized particles thoroughly cleanse even the hard to reach areas of skin and remove all traces of makeup and impurities trapped in pores.
Simply massaging this balm over dry skin is enough for a thorough cleansing.
The wash off formula rinses off easily with water without leaving behind and residue.
The Purifying Complex™ soothes and moisturizes skin while creating a protective moisture barrier,
keeping your skin soft and hydrated after cleansing.
Detail

How to use
Use the warmth of your hands to melt the balm.
Gently massage over dry skin to melt away all traces of makeup and impurities.
To remove heavy lip and eye makeup, use your fingertips to gently massage the area.
Once your makeup has dissolved completely, rinse with water.
CLIO Micro Fessional Cleansing Oil Balm alone can give you thoroughly cleansed skin.
Product info.
Brand : CLIO
All Skin Type
Volume : 80ml
Made in Korea
Ingredients
none