Dr.Jart+ Dermask Rubber Mask Bright Lover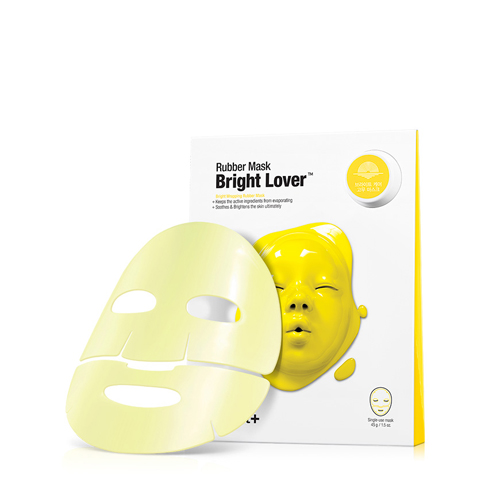 Features
Brightening Wrapping effect
The rubber mask makes the skin illuminated by Bright wrapping system
Step 01 : Bright Intensive Ampoule pack - Bright ingredients are gently absorbed into the skin.
Vitamin A,B,C and Grapefruit Extract make the skin luminant and clean.
Step 02 : Bright Wrapping Rubber Mask - Brightening & soothing rubber mask
- Rubber mask sheet keeps the active ingredients from evaporating and soothes the skin.
And marine moisturizing ingredients (kelp, sea mustard, sargassum)
which are deeply absorbed into the skin keep the skin feels moist all day.
Detail

How to use

Apply the intensive ampoule pack(step.01) onto the clean and dry face
Strip the film liner away and apply rubber mask(step.02) adjusting around the eyes and mouth. Do not overlap the upper and lower sheet.
Leave on for 30~40 minutes. Remove mask and gently pat remaining ampoule until fully absobed.
Product info.
Brand : Dr.Jart+
All Skin Type
Volume : 45g
Made in Korea
Ingredients
none