Etude House Lemon Soda Blackhead Out Stick 13g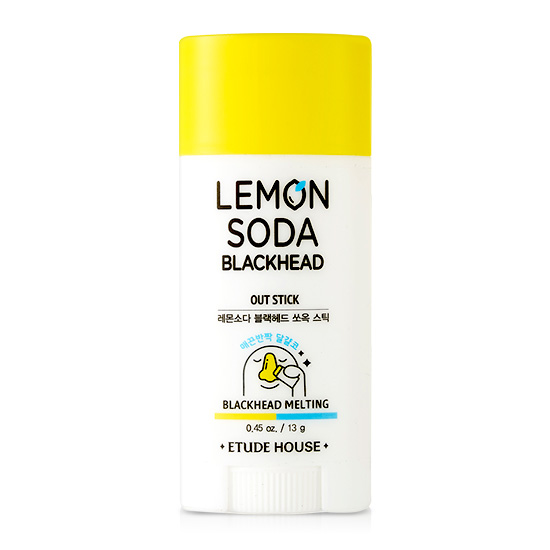 Features
Blackhead Out Stick makes nose skin smooth by gently melting nose skin smooth by gently melting out stubborn blackheads and sebum from the pores.
Walnut husk scrub pulls stubborn blackheads from the pores, and lemon of base gently melts out excessive sebum.
This dual function keeps nose skin clean.
Lemon extract tidies up skin, baking soda removes impurities from skin,
and lemon oil removes stubborn dead skin cells, making nose skin look smooth and radiant.
Detail

How to use
Gently rub the face in a circular motion, concentrating on areas with many blackheads (nose, T-zone, chin), and wash off with lukewarm water.
After rubbing skin with stick, wet the nose with water and gently rub with both hands until the color turns milky for deeper cleansing care.
Product info.
Brand : Etude House
All Skin Type
Volume : 13 g
Made in Korea
Ingredients
none