Etude House Real Art Cleansing Oil Moisture 185ml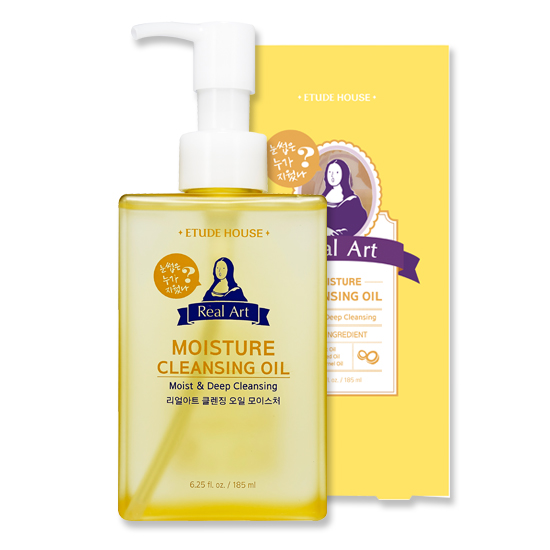 Features
Moist type of cleansing oil- soft feeling of this cleansing oil moisturizes skin.
Water-Friendly - Wash-off ingredients that activate when meet water are contained for fresh wash up.
Moisturizing and Dead skin cell care - coconut oil which moisturizes and soften skin, grape seed oil which is good at caring dead skin cell and apricot cernel oil are contained.
Detail

How to use
1. Pump oil 2~3 times on your clean (not watered) before wash up.
2. Spread on your face without water and massage softly, removing makeup and skin wastes.
3. Apply little water to your hand and massage until oil changes to milk-like color.
4. Wash off with lukewarm water.
Product info.
Brand : Etude House
All Skin Type
Volume : 185ml
Made in Korea
Ingredients
Coconut oil, grape seed oil, apricot kernel oil,...