Holika Holika Piece Matching Shadow Glitter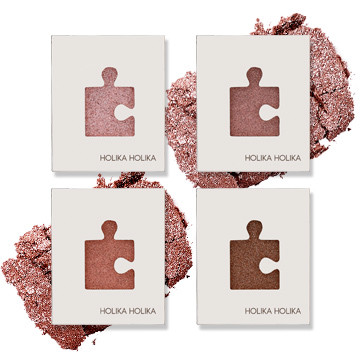 Features
1. Fancy pearl like gems on the eyes.
Uses thin and transparent ingredients to express the brilliant crystallinity and sparkle.
2. Glossy and smooth texture.
Lecithin coating powder provides glossy and smooth texture when applied.
3. Amazing adherence that dissolves into the eyes.
Zero dust! Zero thickness!
The smooth, transparent fit perfectly adheres to the eyes.
4. All-day long lasting color tenacity.
Long lasting coating pigment expresses the color with only one touch.
Detail

How to use
1. Touch lightly with the finger.
2. Smoothly apply to the eyes.
3. Naturally blend.
Product info.
Brand : Holika Holika
All Skin Type
Volume : 2g
Made in Korea
Ingredients
none