Holika Holika Wonder Drawing Skinny Eye Liner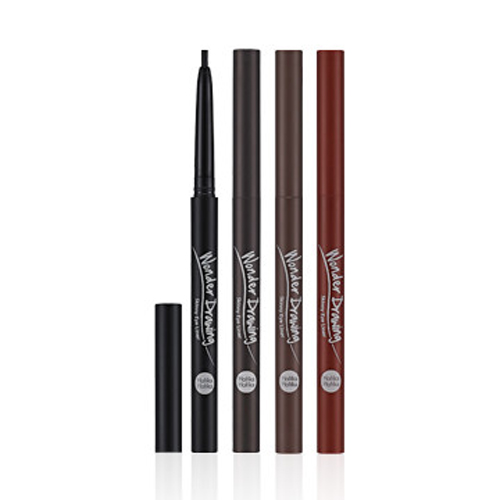 Features
Draw with 2mm ultra-thin pencil.
Slim eyeliner delivers sophisticated feel
Without worrying about being drawn thick or artificially.
It is possible to produce a thin and delicate eye line.
It is soft and moist like a gel liner.
Super-strong power-proof against sweat and water
Keep a clean eye that is not worn or erased all day.
Including color intense powder, it is possible to produce a Vivid eye line even if drawn once.
Detail

How to use
Draw smoothly along the eye line.
* It will be completely fixed after about 30 seconds to 1 minute after use.
If you blink your eyes before then, be careful because it can spread or bury.
Product info.
Brand : Holika Holika
All Skin Type
Volume : 0.14g
Made in Korea
Ingredients
none