Missha All-around Safe Block Sebum Zero Sun
SPF50+ PA+++ 50ml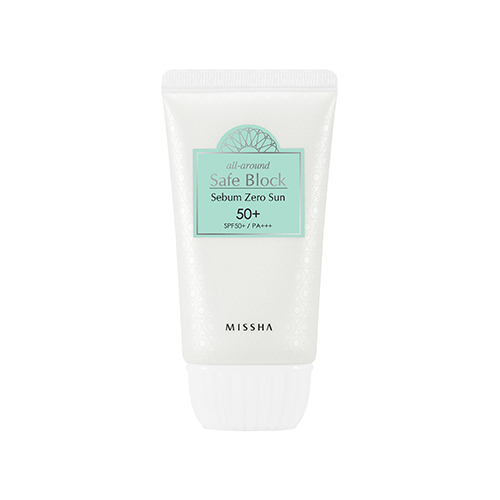 Features
Double Layer UV Blocking System Holds Up to Water and Sweat
New Double Layer UV Blocking System provides long-lasting and impenetrable UV protection, even as the humidity rises.
Powerful sunscreen even when you are exposed to water and sweat
Sebum control effect. Smooth skin texture
Mild 100% inorganic sunscreen on skin
Detail

How to use
Use as the last step of your morning skin care regimen. Shake lightly before use.
Smooth a pea-sized amount onto face, and lightly pat in to aid absorption
Can also be applied to the neck, arms, legs, and any other areas that require protection
Reapply often during periods of prolonged sun exposure
Product info.
Brand : Missha
All Skin Type
Volume : 50ml
Made in Korea
Ingredients
none