Missha Long Wear Cream Hair Coloring Sand Brown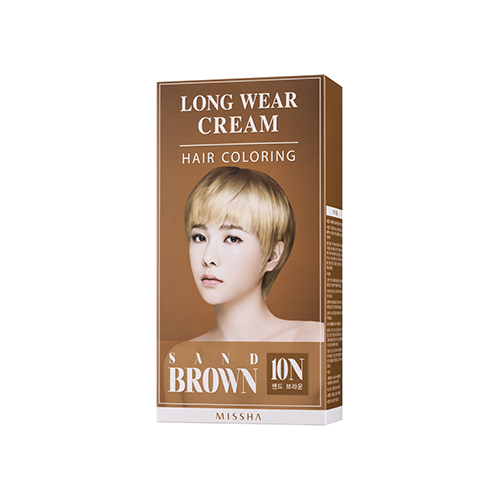 Features
Perfect and natural grey hair cover.
Color penetrate deep into giving long lasting color.
PPD, ammonia and 8 kinds of non additive ingredients pronide hair and scalp mild coloring.
Detail

How to use
1. Mix 1 and 2 in the tray
2. Apply from the end of hair to roots meticulously with the comb included.
3. Wait for 30~40 minutes.
4. After doing shampoo with warm water, massage with the treatment included for 1~2 minutes and wash off clearly.
Thoroughly dry your hair.
Product info.
Brand : Missha
All Skin Type
Volume : 1step 60g + 2step 60g + hair pack 8ml
Made in Korea
Ingredients
none