MOART Velvet Lipstick 3.5g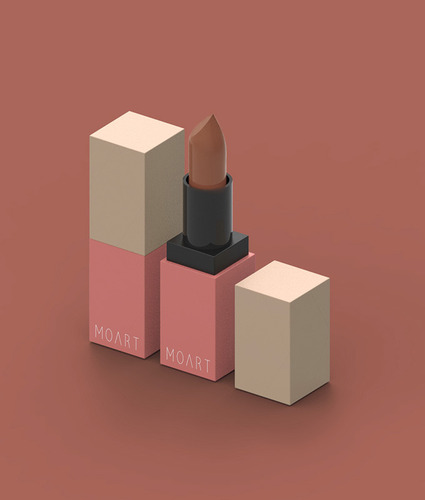 Features
The feathery light texture of MOART velvet lipstick gives a comfortable feeling and expresses the exact color as it seems on the lips.
Moart velvet lipstick has a texture similar to that of matte lipsticks, but it is much softer.
Even the ones who did not use matte lipsticks due to their heavy textures are able to use it without hesitating.
Ones who already preferred matte lipsticks would be satisfied even more.
The finish is smooth as if primer has been applied.
Excellent tenacity with clear color even when applied only once.
Detail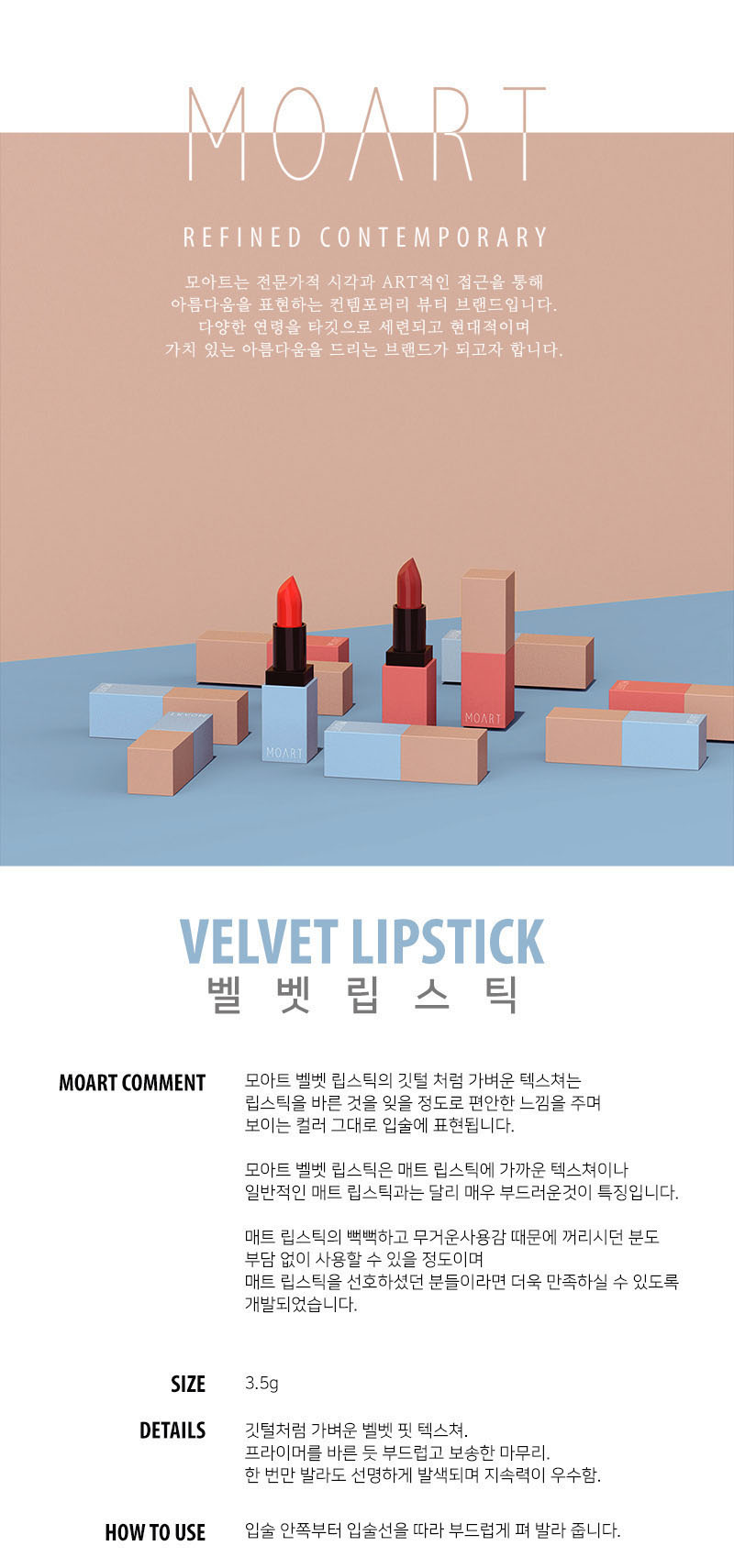 Velvet fit texture as light as a feather. Smooth and fresh finish as if a primer has been applied.
Applying once is enough to express vivid color and the tenacity is fantastic.
How to use
Apply smoothly from insides of the lips.
Product info.
Brand : MOART
All Skin Type
Volume : 3.5g
Made in Korea
Ingredients
none