Ryeohui 97% snail Soothing Gel 300ml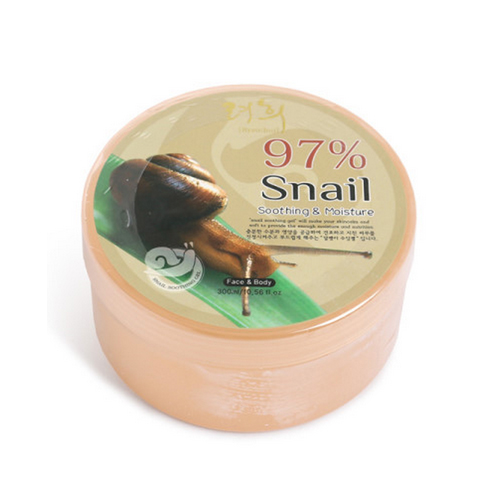 Features
Skin soothing, moisturizing and skin firming.
Snail secretion filtrate which is excellent at skin soothing and moisturizing is contained.
Fresh and quick absorption without stickiness.
Skin cooling effect.
You can apply this often for dry and sensitive skin.
Super 300ml size.
Pure 97% snail ingredient.
Detail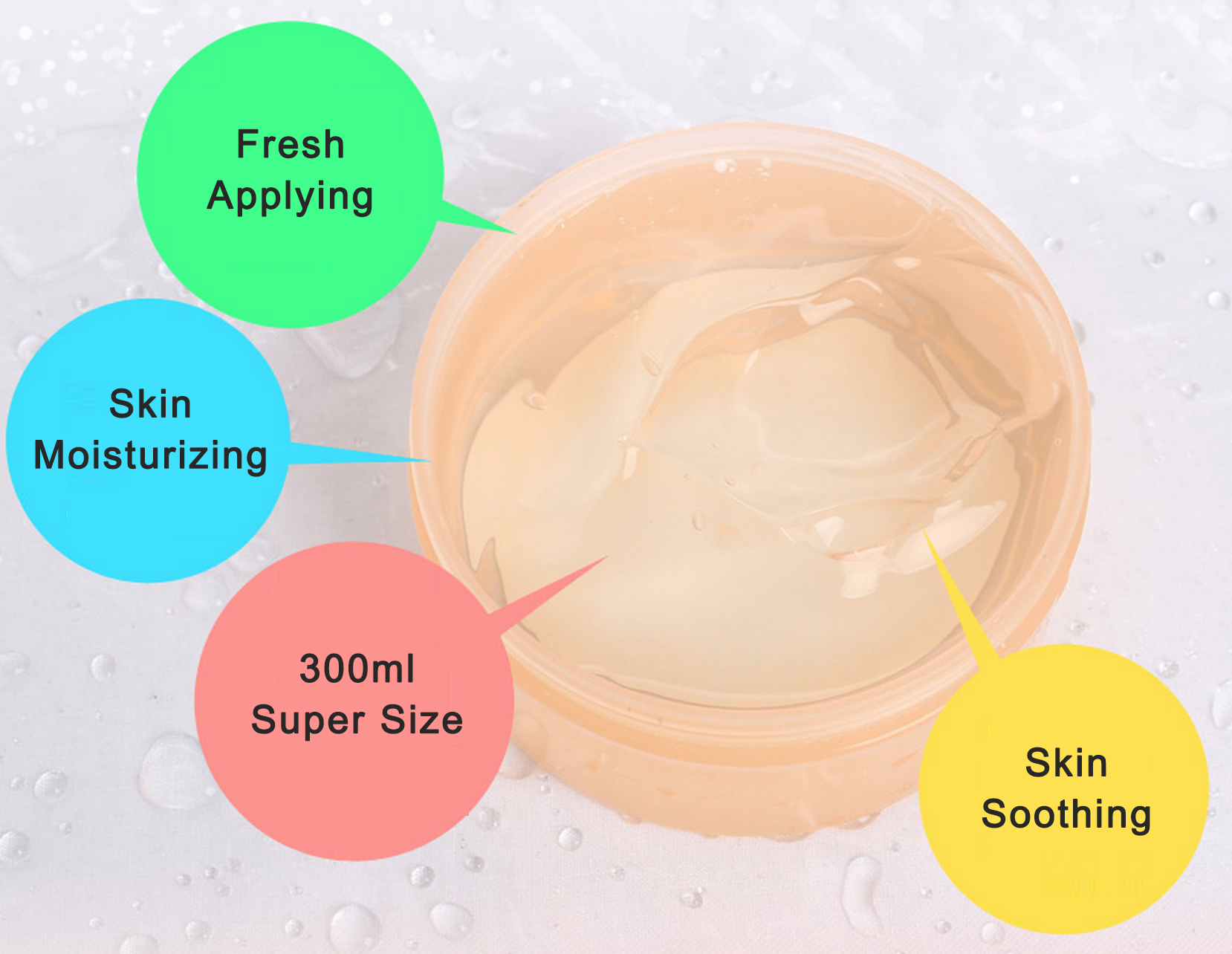 How to use
After all basic skincare or whenever you feel dry, apply proper amount of it to your skin softly.
You can use it to sensitive and dry skin (face, arm or leg) often.
Store it in refrigerator for cooling effect. (skin vitality and firming.)
Product info.
Brand : Ryeohui
All Skin Type
Volume : 300ml
Made in Korea
Ingredients
Snail secretion filtrate 10mg(97%), glycerin, aloe vera leaf extract, avocado extract,......etc