SkinFood Aqua Grape Bounce Bubble Serum 120ml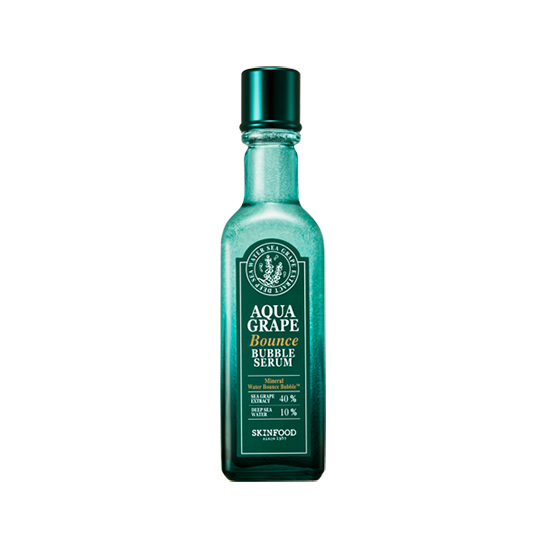 Features
A bounce bubble serum that creates firmer and moister skin with the power of antioxidant bubbles and 50% special moisture from the sea
A light, yet powerful antioxidant bubble serum With its bouncy antioxidant bubbles like sea grape
and ultra-moisturizing rich texture without stickiness, it creates firmer skin as if you were eating moisturizing grapes.
What is antioxidant bubble, "MINERAL WATER BOUNCE BUBBLE™"?
It's an ultra-moisturizing antioxidant bubble containing safely encapsulated sodium hyaluronate,
which strongly attracts moisture and volumizes skin, vitamin E and moist oil to enhance skin elasticity and density. ​
​
Detail

How to use
Take proper amount, and gently spread whole of face.
Product info.
Brand : SKINFOOD
All Skin Type
Volume : 120ml
Made in Korea
Ingredients
none