Etude House NEW Hot Style Cream Hair Coloring (for grey hair)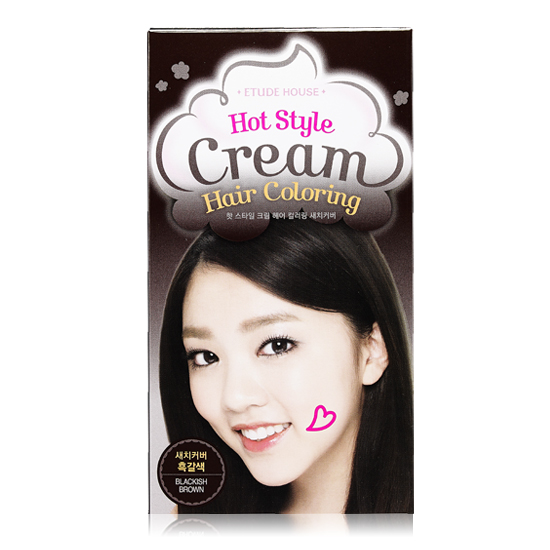 Features

Cover prematurely gray hair just in 10 minutes
Easy coloring - You can do coloring with simple Cream type and equipped special brush.
Efficient Cream coloring.
- You can use it again and again, little by little when you need it because it is Tube type.
Ammonia Free
- This Hair coloring's Floral Fruity scent makes you refreshing Easy Self Coloring
Flower extract
- Hair protection ingredients, safflower oil, natural camelia oil and calendula extract prevent your hair becoming damaged, making it shiny.
Use plastic gloves and plastic robe, Brush (Big and small)
Detail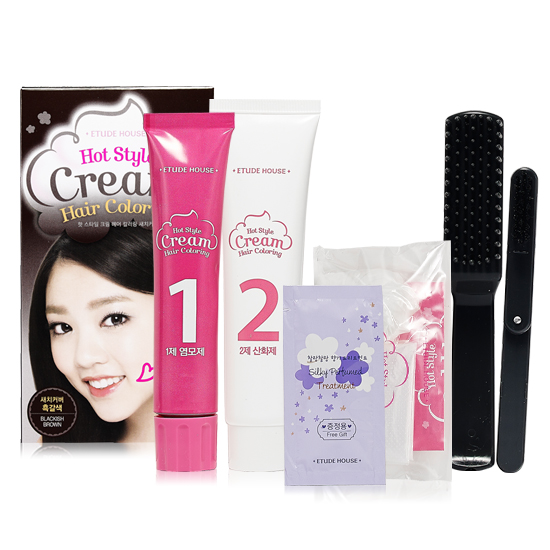 How to use
1. Squeeze 1 and 2 to equipped special brush(Big) by 1:1 side by side.
2. Comb with the brush, mixing 1and 2 well from bight part (lot of gray hair).
3. Apply this delicately with the equipped brush(Small) to short front hair.
4. Wait 10~15 minutes and wash off clearly.
Product info.

Brand : Etude House

Volume : 1- 50g, 2-50g, Treatment-10ml

Made in Korea
Ingredients
safflower oil, natural camelia oil and calendula extract