Etude House Play 101 Stick_Multi Color 7.5g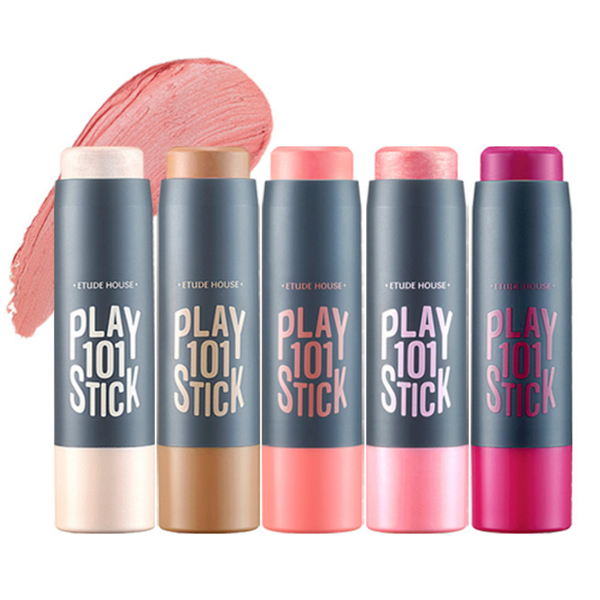 Features
Multi-colored sticks for a colorful make-up play.
Detail

How to use
Fantastic Iconic Bohemian Look with Orange Colored Eye and Two tone-Lips
Step 1: Base-Make up with Play 101 Stick Foundation and add highlighting with Play 101 Stick #10 highlighter to your forehead and cheeks.
Step 2: Using Play 101 pencil, 12, 47 for shading, 61 and 49 to express your bohemian look. then softly apply Play 101 Stick 15 to center of your cheeks.
Step 3. draw the line with Play 101 pencil 68 for inner lips and 69 for outer lips, then blend with them to complete the fantastic two tone lips
Contouring Make-up Slim & Small Look
Step 1 Base Make up with play 101 Stick Foundation, then widely shade according to the face line with paly 101 stick No 11.
Step 2. Meticulously apply the Play 101 Stick Contour Duo onto the Forehead, Nose and Chin to Spread using finger for contouring.
Step 3. lightly add the 101 Stick #12 , then meticulously apply the 101 stick #14 onto the lips.
Step 4. Add the Shading on the collarbone with the shading color of the Play 101 Stick Contour Duo
Product info.
Brand : Etude House
All Skin Type
Volume : 7.5g
Made in Korea
Ingredients
None