IOPE AIR CUSHION® Matt Long Wear 15g REFILL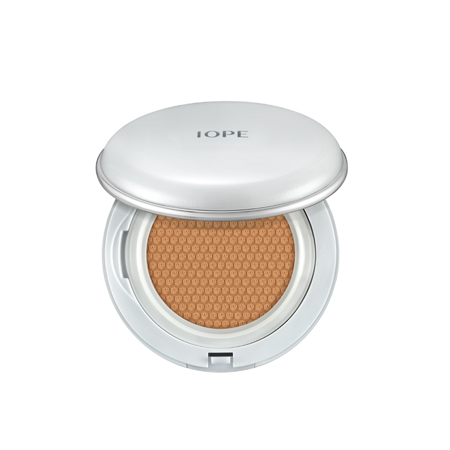 Features
Please note this new version refill is not compatible with old version.
Enhance the moisture retention of the rapid skin Bio Water ingredients consisting of a skin of moisture electrolyte
5 species of the control function (Na, K, Ca, Mg, Cl) and a variety of water-soluble nutrients such as by moisturizing the skin and neatly.
Aggregation without being very close to the skin gently, cover and smooth the skin and help bring out more beautiful skin texture.
The skin is pulled eat naturally moist and shiny and my skin seemed meueun natural moisture makes the skin produce more light and bright complexion to keep a long time.
Care to the pores and skin texture into a compact fitting system with two pores are produced with care and long, silky smooth and bright skin without turning dark.
Detail


How to use
After using makeup base or foundation on the basis of stages or give transitory apply whenever necessary during the afternoon the sun block.
Product info.
Brand : IOPE
All Skin Type
Volume : 30g
Made in Korea
Ingredients
none