the SAEM Fresh Bamboo Soothing Gel 99% 260ml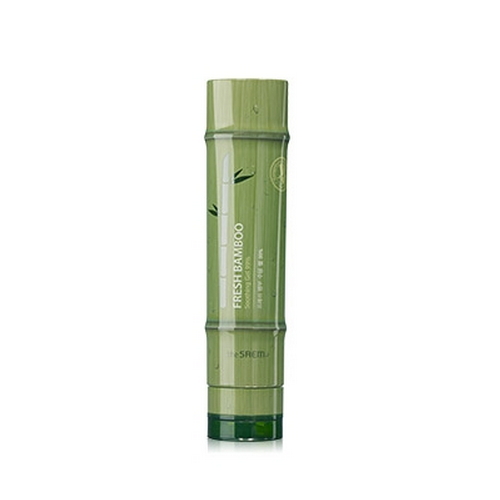 Features
Black Bamboo extract highly-moisturizing soothing gel.
Black Bamboo extract 99% contained which is rich in mineral.
Skin soothing effect with excellent refreshing.
10 kinds of natural vegetable ingredients contained - natural salicylic acid and vitamin ingredients for smooth skin.
Strong vital power of Black Bamboo provides vitality for skin.
Detail
How to use
Spread proper amount of it on your face or body softly.
Tap lightly for absorption.
You can store it in refrigerator for more enhanced cooling effect and soothing effect.
Product info.
Brand : the SAEM
All Skin Type
Volume : 260ml
Made in Korea
Ingredients
Salicylic acid, black bamboo extract 99%, glycerin, rosehip fruit extract, mango extract, avocado fruit extract,...