TONYMOLY Painting Therapy Pack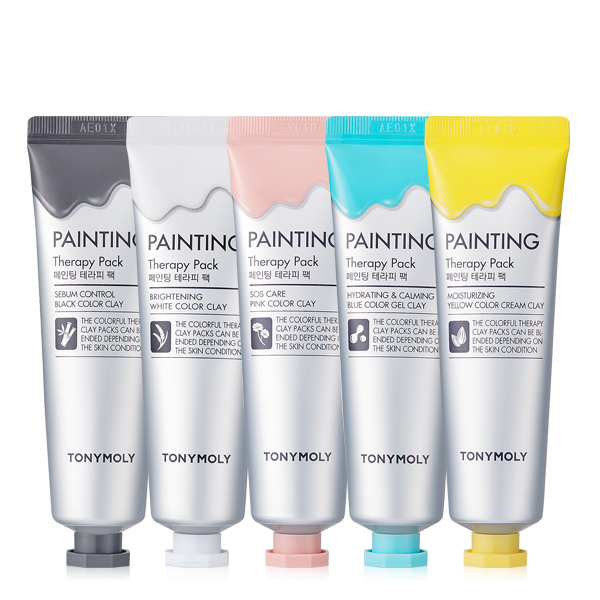 Features
Depending on your skin troubles, please mix packs of various colors.
Colorful Wash Off Pack
Therapy for your skin
Natural Mud Clay Base
#01 Black Clay Sebum Control.
Damyang bamboo charcoal ingredients. Manage sebum and keratin.
#02 White Clay Brightening.
It contains rice and pearl extract. Makes your skin look radiant.
#03 Pink Clay SOS Care.
Contains calamine and plant ingredients. Helps calm areas where emergency care is needed.
#04 Blue Gel Clay Hydrating & calming.
Marin Moist 3 Comples contain. Helps hydration and soothing.
#05 Yellow Cream Clay Moisrurizing.
Sweet almond oil and real almond seed powder. Helps moisturize dry skin.
Detail

How to use
Apply to areas of concern.
After 10 to 15 minutes, please wash with lukewarm water.
Product info.
Brand : TONYMOLY
All Skin Type
Volume : 30g
Made in Korea
Ingredients
none