TOSOWOONG Black Sugar Scrub 160g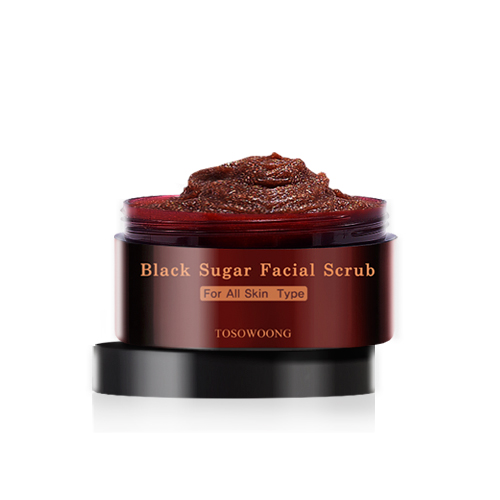 Features
The easy and convenient home care for blackhead and dead skin cell!
Tosowoong black sugar scrub contains Sucrose, Houttuynia Cordata Extract,
Sunflower Seed Oil and Portulaca Oleracea Extract.
Black sugar prevents skin dryness and improves skin texture with full of minerals
and vitamins and Houttuynia Cordata Extract calms skin effectively.
Detail

How to use
After wash, leave skin wet and apply black sugar scrub all around the face.
Rub targeted areas of blackhead and dead skin cells gently with fingers
Add water and keep massaging to melt away black sugar grains.
Once melting away enough, finish with warm water.
Product info.
Brand : TOSOWOONG
All Skin Type
Volume : 160g
Made in Korea
Ingredients
none