TOSOWOONG ChokChok Shining CC Cream 30ml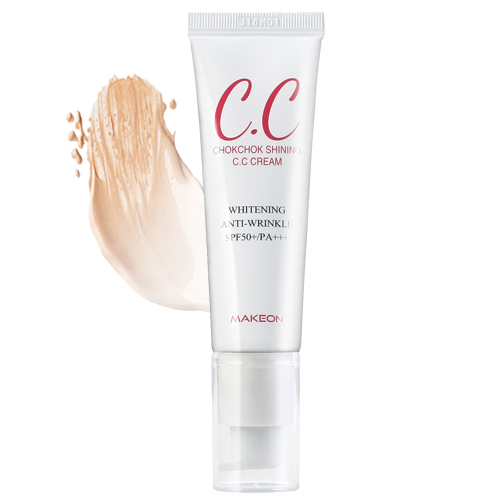 Features
Although its formula looks white, when you spread on your face, the capsules in the formula burst
and are absorbed into skin to turn your face naturally bright.
So, this CC cream is available to any skin tone.
CC cream alone not only brightens up your skin and improves wrinkles but also protects your skin from UV rays.
So, it is very useful and convenient because you don't need to additionally apply sunscreen.
Detail

How to use
After pumping, apply an appropriate amount to cheeks, forehead, nose and chin in order to spread its formula and rub on your face.
Then, the color of its formula comes close to your skin color.
When the capsules burst, the white creamy formula adjusts to your skin tone by it self.
So, your face can look 'naturally' soft and shiny.
Product info.
Brand : TOSOWOONG
All Skin Type
Volume : 30ml
Made in Korea
Ingredients
none