TOSOWOONG Heating Gel Pore Brush 20ml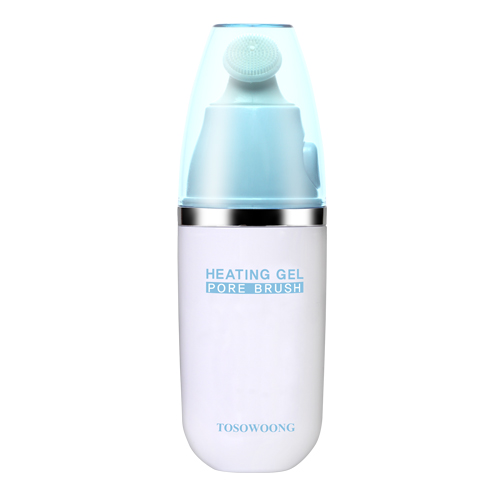 Features
Blackhead! Stop pulling or squeezing out!
Heating Gel Pore Brush gently melts away and remove all the sebum, blackheads and dead skin cells gently
and it is more effective than washing with hands for deep cleansing.
The Best and the Greatest Solution for Pore Care!
Giving steam effect with heating gel relaxes pores around nose and helps to remove blackhead,
whitehead and various skin wastes effectively.
The hypo-allergenic heating gel melts away dead skin cells, blackhead and excessive sebum
and the soft silicone brush head cleanses pores perfectly.
Detail

How to use
1. Wash off with warm water as the 1st step.
2. Push the button from the side and pump the heating gel
(Pump over 20 times at first time of use).
3. Rub the targeted area gently with brush head as drawing circles.
4. Finish with water in cooler temperature than that from the 1st wash.
Product info.
Brand : TOSOWOONG
All Skin Type
Volume : 20ml
Made in Korea
Ingredients
none