TOSOWOONG Help Me Neck Patch (10pcs in a box)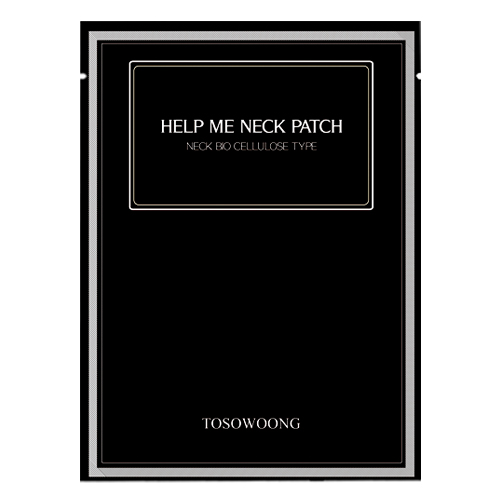 Features
Neck Bio Cellulose Type
For your firm and elastic neck line with Help Me Neck Patch.
Adiposlim and Adipoless, the main ingredients
The neck is one of the most overlooked areas of our skincare, yet one of the first to show signs of aging.
[think wrinkles and sagging]
But that's about to change because this neck mask is here to the rescue.
It features Adiposlim, a firming and smoothing agent, as well as other organic ingredients like
Quinoa and Berry that nourish and moisturize dull, dehydrated skin.
Detail

How to use

Dry the targeted area and apply the neck patch.
Leave around 15-20 minutes for all the active components to be absorbed constantly.
(Highly recommended to use while sleeping)
Product info.
Brand : TOSOWOONG
All Skin Type
Volume : 10pcs in a box
Made in Korea
Ingredients
none