TOSOWOONG Rice Paper Pack
(7pcs in a box)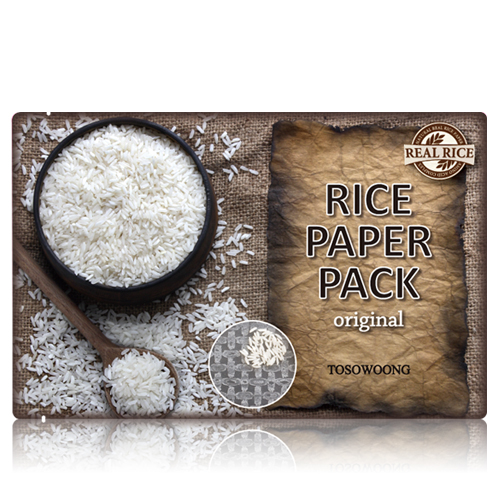 Features
It is made with natural rice paper and suitable for sensitive skin
The patent ingredients make skin much healthier
Dual-functional in whitening and Anti-Wrinkle
Detail

How to use
1. Open the rice pack.
2. It is composed with a bag of enriched essence, tray and rice paper(top&bottom).
3. Open the tray and pour essence on all over the rice paper.
4. Close the tray and make sure tray is closed tightly.
5. Lift the tray with both hands and move left and right 3-5 times gently to all the essence spread out evenly.
6. Open the tray after 2 minutes and apply rice paper on your face.
7. Remove after 20 minutes and pat your face several times to absorb the remaining essence.
Product info.
Brand : TOSOWOONG
All Skin Type
Volume : 7pcs in a box
Made in Korea
Ingredients
none